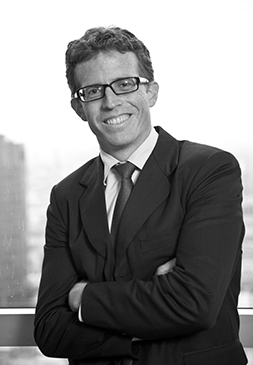 Primary location
8 Finsbury Circus
London, EC2M 7EA, UK

Matthew Bennett
Vice President
Dr. Matthew Bennett is a Vice President at Charles River Associates. During his time at CRA, Matthew has worked on many prominent CMA mergers, notably including Coral/Ladbrokes, Tullett Prebon/ICAP, BT/EE and Wembley/O2 as well as a number of mergers at the EU level such as O2/3 and BP/Statoil. In addition to mergers, Matthew has worked on a number of recent vertical agreement cases including the UK Sports Bra and the ongoing investigations in the MFNs within the hotel booking industry.
Prior to joining CRA, Matthew served as the Director of Economics at the Office of Fair Trading in the United Kingdom where he was responsible for the economic policy, financial analysis, and statistics and econometrics teams within the OFT. During his time at the authority he provided advice across all OFT's competition cases, including the banking, construction, retail, and tobacco industries, amongst others.
Before the OFT, Matthew worked at LECG and for the UK Communications Regulator, OFCOM. Matthew has authored papers in the area of competition and consumer policy, including several papers in the areas of Information Exchange, Vertical Pricing practices and Behavioural economics. He earned his PhD degree in Economics from the University of Warwick and completed his Post-Doctorate in Competition Economics from the Toulouse School of Economics.
Education
Post-Doctorate Degree in Economics, Toulouse School of Economics
PhD Economics, University of Warwick