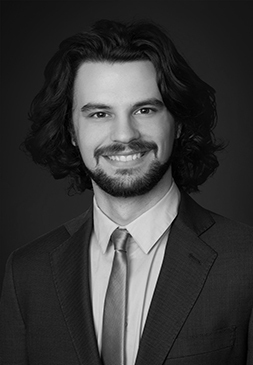 Primary location
8 Finsbury Circus
London, EC2M 7EA, UK

Matteo Foschi
Principal
Matteo has an expertise in industrial organization, competition policy, and incentive theory. He has extensive experience in merger control, and antitrust investigations. He specializes in global high profile mergers and acquisitions in front of the European Commission, the UK CMA, and the FTC as well as other agencies worldwide including China, South Korea, Australia, Japan, New Zealand, South Africa, Saudi Arabia, Egypt, Canada, Chile and more.
Matteo advises clients across a wide range of sectors, with a focus on the tech industry, including: digital advertising, videogames, online retailing, airline booking systems, OTAs, food delivery, ride sharing, healthcare and others.
Matteo holds a PhD from the University of Leicester and has held a Max Weber Postdoctoral fellowship at the European University Institute as well a Royal Economic Society fellowship.
Education
PhD Economics, University of Leicester
News Articles
Administrative Council for Economic Defense unconditionally cleared Microsoft's acquisition of XandR
Read More
CMA and EC unconditionally clear Microsoft's acquisition of Nuance
Read More
European Commission unconditionally clears Microsoft's acquisition of ZeniMax
Read More
CMA clears Amazon's minority investment in Deliveroo.
Read More
European Commission unconditionally clears Kongsberg's acquisition of Rolls Royce Commercial Marine
Read More