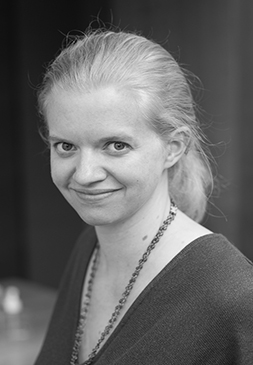 Primary location
8 Finsbury Circus
London, EC2M 7EA, UK

Diana Jackson
Vice President
Diana Jackson has advised clients on a wide variety of issues in a range of industries since starting her career as an economic consultant in 1998. Diana has particular experience in merger investigations, having worked for the merging parties on European Commission investigations including Rexam/Ball, ICIG/INEOS Chlorvinyls, INEOS/SolVin, Baxter/Gambro, UPS/TNT, INEOS/BASF Styrolution JV, Unilever/Sara Lee Personal Care, Posten/Post Danmark, INEOS/Kerling, KarstadtQuelle/MyTravel, Andersen/Ernst & Young, GE/Honeywell, and Airtours/First Choice – including on the European Court Appeals of UPS/TNT, GE/Honeywell and Airtours/First Choice. She has also advised on many mergers before the UK competition authorities (Lloyds Pharmacies/Sainsbury's Pharmacies, Whittan/Apex, ATOS Medical/Countrywide, Jewson/Build Center, Travis Perkins/BSS, Rough Undertakings Review, Centrica/Lake Acquisitions, Home Retail Group/Focus stores, Pan Fish/Marine Harvest, Centrica/Rough). This work has involved unilateral, coordinated and non-horizontal effects, and has covered a broad range of industrial sectors.
Her experience in non-merger cases includes several market investigations (most recently the FCA's investigation into Asset Management and the CMA's investigation into Energy), abuse of dominance cases (e.g. in relation to pharmaceuticals, postal services, gas flexibility and espresso machines), studies of the damages resulting from cartels (air freight, high voltage cables, GIS, wire harnesses and synthetic rubber), and the comparative efficiency of alternative payment schemes for music rights.
She has appeared as an expert witness before the South African Competition Tribunal and the Swedish Market Court.
Education
M.Phil. Economics, University of Oxford
M.A. Economics, University of Cambridge
Postgraduate Diploma EC Competition Law, King's College, University of London
News Articles
EC unconditionally clears CVC's acquisition of Ethniki
Read More
ICA clears CVC's acquisition of Genetic
Read More
Commission clears INEOS acquisition of BP's Chemicals Business
Read More
Jacobs UK acquisition cleared by the CMA.
Read More
CMA clears storage equipment merger unconditionally at Phase I
Read More
CMA clears Celesio/Sainsbury's Pharmacy merger in Phase II, subject to divestments
Read More
CMA clears steel static storage systems merger unconditionally at Phase I
Read More