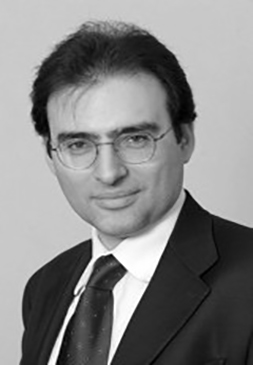 Primary location
8 Finsbury Circus
London, EC2M 7EA, UK

Valter Sorana
Director
Dr. Valter Sorana is a Director with Charles River Associates. Prior to joining CRA, he was Assistant Professor in the Department of Econometrics and Operations Research, Fellow of the Center for Economic Research (CentER) and senior member of the Tilburg Law and Economics Center (TILEC) at Tilburg University in the Netherlands. Dr. Sorana has previous consulting experience in the United States as a Senior Associate with CRA. He has provided advice on mergers, allegations of abuse of dominant position, auction design, auction bidding strategies, competition and regulatory policy in a variety of industries and jurisdictions. Dr. Sorana has a Ph.D. in economics from Stanford University, and is a native Italian speaker.
Education
Ph.D. Economics, Stanford University
Laurea Economics and Commerce, University of Rome I "La Sapienza"
News Articles
CJEU judgement on Unilever confirms Intel principles also apply to exclusivity clauses
Read More
EC unconditionally clears CVC's acquisition of Ethniki
Read More
ICA clears merger between Nexi and SIA
Read More
London Stock Exchange Group's acquisition of Refinitiv conditionally approved by the European Commission
Read More
TAR annuls sanctions against car manufacturers by the ICA
Read More
EC unconditionally clears Nexi's acquisition of Intesa San Paolo's merchant book
Read More
EC approves Canal Digital and Viasat Consumer joint venture
Read More
Vodafone's acquisition of Liberty Global cable business gets European Commission approval.
Read More
EC approves Atlantia's acquisition of Abertis, creating the world's largest toll motorway operator
Read More
Hutchinson/VimpelCom Italian mobile telecom merger cleared by EC, subject to conditions
Read More
Vodafone/Liberty Global Dutch JV gets Phase I clearance by EC, subject to conditions
Read More