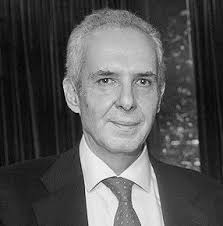 Primary location
8 Finsbury Circus
London, EC2M 7EA, UK

Yannis Katsoulacos
Senior Consultant
Professor Yannis Katsoulacos is a Visiting Professor at ESSEC Business School, Paris, 2019 – 2020, Visiting Professor at the LSE European Institute (2018 – 19) and Professor of Economics at the Department of Economic Science of the Athens University of Economics and Business (AUEB) (1994 – ). He has been a Senior Academic Consultant for CRA since 2011.
At AUEB, Professor Katsoulacos has been Department Chairman (2011 – 2015), University Vice Rector for Academic Affairs (2007-2011) and Director of the Department's Program of Post-graduate Studies (2000-2004). He directed the Executive MSc in Applied Economics and Finance (2003 – 2018).
He received his MSc and his PhD in Economics from the London School of Economics and has since taught Theory of Industrial Organization, Economics of Competition and Regulation Policy, and Economics of Technological Change and Innovation at under-graduate and post-graduate level. His main research interests are in areas of Competition Policy and Regulation and the Economics of Technical Change and Innovation.
Profess Katsoulacos held earlier roles teaching at the Universities of Southampton, Bristol and Liverpool, visiting roles at the University of Pittsburgh,  Charles University (Prague),  CREST-ENSAE (Paris), as well as Directorships at the Institute of Economic Policy Studies (Athens) and the Joint Doctorate Programme in Economics of AUEB and the University of Athens.
His other roles include:
Research Fellow of the Center of Economic Policy Research (CEPR, London, 1992 – 2001);
Commissioner of the Hellenic Competition Commission (1995 – 2005), and Advisor to the Minister in all major amendments of Competition Law in 1995, 2000 and 2011;
Member of the Council of Economic Advisors of the Ministry of the National Economy of Greece (2002 – 2004).
He has been the author or co-author of about 100 articles, 44 of which in international refereed journals (including the European Economic Review, Economic Journal, Journal of Industrial Economics, International Journal of Industrial Organization, and the Journal of Competition Law and Economics). He has also written and edited a large number of books.
His work has been cited in over 2600 scientific articles, many of which have appeared in some of the top international academic journals (including the American Economic Review, Review of Economic Studies, Economic Journal, European Economic Review, Journal of Industrial Economics, and the International Journal of Industrial Organization).
He has acted as advisor or consultant to the European Commission (CEU), the OECD, the World Bank, the EBRD and major corporations and Competition Authorities at various times since 1986. He has coordinated or has been principal investigator in over 60 research projects funded by the above international organizations since 1989.
In 2005 he initiated, and has since organized, the CRESSE Annual International Summer School and Conference in Competition and Regulation (www.cresse.info).
Education
Ph.D. Economics, London School of Economics
M.Sc. Economics, London School of Economics