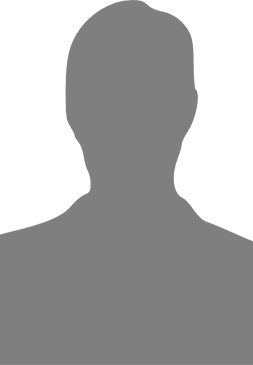 Primary location
8 Finsbury Circus
London, EC2M 7EA, UK

Helen Weeds
Academic Associate
Dr Helen Weeds is a tenured lecturer (assistant professor) in Economics at the University of Essex. Her research interests lie in Industrial Organisation theory and policy, especially competition policy and the economics of broadcasting and media industries. In 2007 she completed an ESRC-funded research project on "The Economics of Broadcasting in the Digital Age", and in 2009 she completed a Microsoft-funded project on "The Impact of Technology on Market Structure in Media Industries".
Dr Weeds has considerable consulting experience in competition policy and regulation. She has worked on more than twenty merger cases, advising merging parties (in, e.g., Iesy/Ish, Archant/INM,Newscorp/Telepiù, Centrica/Dynergy and BP/E.On) and intervenors (in, e.g., BCE/Astral Media, Lloyds/Abbey National andBSkyB/Manchester United). She has advised on numerous competition investigations under Art. 101 TFEU/Chapter I, Art. 102 TFEU/Chapter II, Enterprise Act and similar legislation outside the EU/UK, focusing particularly on cases in the communications sector. She has advised on several telecommunications market reviews, supported regulatory appeals over mobile termination charges, and in 2011 she represented BSkyB in its appeal to the Competition Appeal Tribunal concerning Ofcom's wholesale regulation of its sports channels.
During 2003/04 Dr Weeds took leave from her academic post at Essex to hold the position of Chief Economist at UK communications regulator Ofcom. In this role she led the economic input into strategic reviews and oversaw the economic analysis in competition investigations and regulatory decisions. Since 2004 she has acted as an advisor on merger cases to competition authorities in the UK (British Salt/New Cheshire Salt Works) and Ireland (IBM/Schlumberger). She has also advised the Irish communications regulator ComReg on various aspects of regulatory access pricing.
Dr Weeds holds a BA in Philosophy, Politics and Economics (PPE), Masters degree and Doctorate in Economics from the University of Oxford. She held a Junior Research Fellowship at Cambridge University before moving to a lectureship at the University of Warwick. She has been at the University of Essex since 2003, where she teaches modules in Industrial Organisation and Financial Instruments.
Education
D.Phil. Economics, University of Oxford
M.Phil. Economics, University of Oxford
B.A. Philosophy, Politics and Economics, University of Oxford