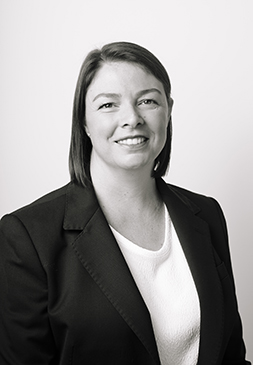 Primary location
Level 22, Tower 2, 101 Grafton Street
Bondi Junction, NSW, 2022, Australia

Jennifer Fish
Principal
Jennifer has over 20 years experience as a consulting economist with a focus on competition and regulatory matters. She has provided economic advice in the context of market studies, mergers, the authorisation of agreements, claims of misuse of market power, the assessment of damages and sector regulation. This advice has spanned a wide range of sectors including digital platforms, grocery retail, fuel markets, taxi services, broadcasting, aviation, resources, packaging, and financial markets.
Jennifer has been engaged as an expert economist by clients such as Wooolworths and A2B Australia and has submitted and presented economic analysis to various competition agencies including the Australian Competition and Consumer Commission (ACCC), the New Zealand Commerce Commission (NZCC) and the Competition Commission of Singapore (CCS). For example, in 2022 Jennifer assisted Woolworths in gaining ACCC clearance in relation to its acquisition of PFD and in 2019 appeared as an economic expert for BPNZ at the NZCC's hearings in respect of its Fuel Market Study.
In addition to her work on competition matters, Jennifer has been instrumental in shaping regulatory frameworks in a range of contexts.  In particular, in 2020 Jennifer co-authored a paper proposing the adoption of Final Offer Arbitration (FOA) as a means of addressing the imbalance of bargaining power between digital platforms and publishers.  This proposal was adopted by the Australian Government and has been successful in achieving commercially negotiated agreements over payment for content. The implementation of FOA is now being considered in a number of other jurisdictions.
Jennifer is a member of the Competition and Consumer Committee of the Law Council of Australia and is recommended as an economic expert and thought leader by Who's Who legal.  In addition to her work at CRA Jennifer regularly presents as a guest lecturer on competition economics at the University of Sydney.
Education
MCom, University of New South Wales
BCom, University of Wollongong