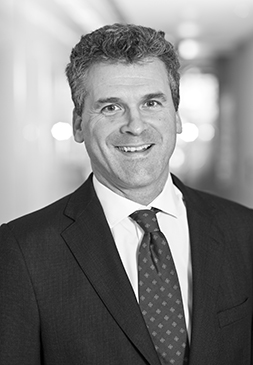 Primary location
8 Finsbury Circus
London, EC2M 7EA, UK

Robin Cohen
Senior Consultant
Robin Cohen has more than 25 years of experience consulting on economic regulation and strategy in the energy industry in the UK and abroad. He has advised governments, regulators and utilities in the electricity, gas, and water sectors on the design of new market mechanisms, pricing and asset values, operating and contracting efficiencies, regulatory accounting and many other regulatory issues.
He has acted as expert in numerous disputes providing expert reports and oral testimony under ICSID and UNCITRAL. These have comprised bi-lateral investment treaty disputes including under the Energy Charter Treaty concerning alleged expropriation and arbitrations concerning contract terms, tariff re-determinations and insurance claims. He has also acted as an expert in cases before the UK Courts on energy pricing disputes and allegations of competition law abuses. He provides expert opinions in the context of regulatory investigations on regulated prices and assets. He has particular expertise in advising on State aid in the European Union (including application of the Market Economy Investor Principle) and undertaking related market reviews.
Internationally he has advised on the electricity market liberalisation and the design of regulatory reforms in India, Bangladesh, Australia, New Zealand, Spain, Norway, and the US. This work has included cost-benefit analyses and advice on incentives for investment. In addition to his expertise in the energy sector, Dr. Cohen has consulted on matters involving financial services, health care, transportation, telecoms and the media industry.
Based in London, Dr. Cohen heads CRA's European Energy practice. Until recently, he was for over 10 years the lead partner in the economic consulting practice at Deloitte, Prior to that he was a partner at Arthur Andersen.
Education
PhD, Economics, London School of Economics
MA, Philosophy, Politics and Economics, University of Oxford