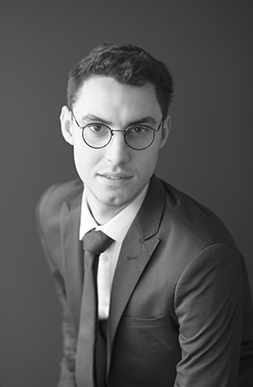 Primary location
27 Avenue de l'Opéra
75001 Paris

Gabriel Gomes
Senior Associate
Gabriel Gomes is a Senior Associate at Charles River Associates' European Competition Practice in Paris. Gabriel holds a PhD in Economics from Université Paris Nanterre. His thesis focused on the macroeconomic, financial and environmental impacts of crude oil price fluctuations. His research has been published in peer-reviewed journals.
Prior to joining CRA in January 2019, he worked almost 3 years at the OECD Economics department where he contributed to the finance work stream and to the Global Forum on Productivity. Since 2017, Gabriel lectures microeconomics at Université Paris Dauphine.
Gabriel is fluent in Portuguese, French, English and Italian.
Education
PhD Economics, Université Paris Nanterre, France
MSc Economics, Université Paris Nanterre, France
BSc Economics, Université Paris Diderot, France