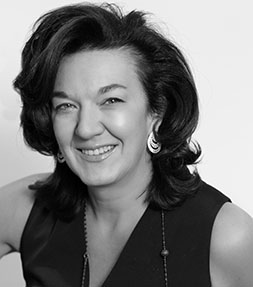 Primary location
8 Finsbury Circus
London, EC2M 7EA, UK

Cristina Caffarra
Vice President
Dr Cristina Caffarra heads up the Competition Team of CRA in Europe – a team of economists based between London, Brussels, Munich and Paris.
Dr Caffarra holds a PhD in Economics from Oxford University and is an expert in the application of applied theory and industrial economics to competition law, as well as the empirical analysis of markets in the context of competition investigations. She has provided economic advice to companies on landmark cases in merger control, assessment of vertical restraints, finding of dominance, evaluation of abusive conduct, and several other competition/antitrust issues including bundling, tying, rebates, price discrimination, other forms of potentially exclusionary conduct, intellectual property rights, information exchanges, collusion and the assessment of damages.
She has directed and coordinated empirical and theoretical economic analyses on several of the high profile cases of the last 20 years before the European Commission (including matters involving Google, Microsoft, Samsung, Hollywood Studios, Sky and others), the competition authorities of several member states, as well as the Courts in multiple jurisdictions. She has provided expert economic advice and testimony before the General Court in Luxembourg, the Competition Appeal Tribunal in the UK, the High Court in London, the High Court in Dublin, the Competition Appeals Tribunal in South Africa, and various other courts and arbitration in several litigated competition matters. She has particular experience in the economics of platforms and digital – including work on payment schemes for Visa, on search, Android, local search, ridesharing for Uber, and multiple others.
Dr Caffarra has worked for research institutions both in Italy and at Oxford. She is on the Editorial Board of the European Competition Law Journal, as well as on the Advisory Board of the Journal of European Competition Law & Practice (OUP). She lectures in competition economics and has published articles for competition journals as well as presented papers on the economics of competition law at numerous international and academic conferences.
GCR Economist of the Year, 2013
GCR Economist of the Year Finalist, 2014
GCR Merger of the Year Europe, 2014                                                                                                                                                                                        GCR Merger of the Year and Antitrust Matter of the Year Europe, 2015
GCR Merger of the Year and Antitrust Matter of the Year Europe, 2016
Multiple nominations for Matters of the Year Europe, 2017                                                                                                                                                  GCR Behavioural Matter of the Year – Europe, 2019
Education
Ph.D. Economics, University of Oxford
B.A. Economics, University of Modena
Publications
Kabuki Dances or Rube Goldberg Machines? Vertical Analyses of Media Mergers
Read More
Margins of Error: what should be the role of margins in merger assessment?
Read More
Is Antitrust in Need of Disruption: What Is Disruptive Innovation and What, if Anything, Does Competition Policy Need To Do to React to It?
Read More
Google Android: "European Techlash" or Milestone?
Read More
The ECJ Judgment on Intel: Re-Setting Effects analysis in Exclusion Cases
Read More
The Competition Analysis of Vertical Restraints In Multi-Sided Markets
Read More
On the Economics of the Android Case
Read More
Patent explosion and patent patent wars: holdup, royalties and misunderstandings over "market value"
Read More
The Competition/Investment Trade-Off Revisited? Hutchison 3G/Orange Austria
Read More